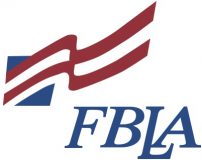 According to the FBLA-PBL website, the mission of FBLA is to bring business and education together in a positive working relationship through innovative leadership and career development programs. FBLA-PBL's programs focus on: leadership development, academic competitions, educational programs, membership benefits, community service, and awards & recognition.
VHS Chapter FBLA Advisor
Mr. Peterson
FBLA Presidency
President- Kacie Rae C.
Vice President-
Secretary-