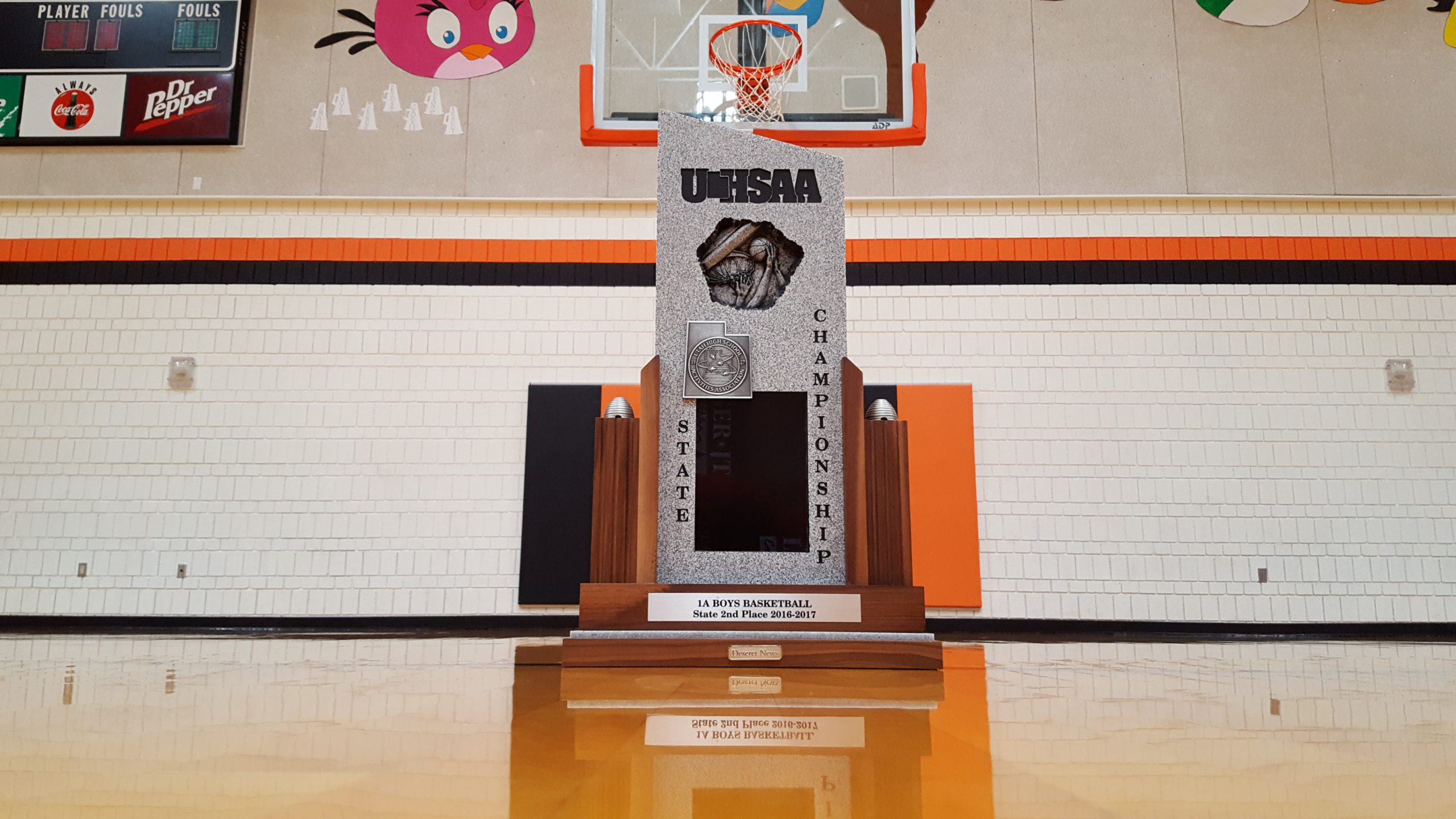 The VHS boys basketball team represented the high school very well at the annual State Tournament that was held last week. After a strong season, and a second place finish at region, the boys were able to continue playing great basketball and came away with the 2nd place trophy!
Valley started off the tournament by playing against Intermountain Christian. In a team effort they were able to win in the first round of the tournament. The final score was 70 to 39. The boys' next game was against the Wayne Badgers in the quarterfinals of the 1A State Tournament. Wayne took a commanding 10 point lead going into halftime. The Valley Buffalos, however, were determined to make it a game and get into the semifinals of the tournament. The Buffalos outscored the Badgers 29 to 14 in the second half of the game and won with a score of 43 to 38.
The following game was against the Rich Rebels in the 1A State Tournament semifinals. In this game, Valley got off to the hot start. Rich came back however to the tie the game in the fourth quarter and send it into overtime. A clutch three by Garrett Spencer and free throws by Kade Cox were able to seal the deal in overtime. The Buffalos were able to get the win over the Rebels in overtime 71 to 65. This marked the first time since 1995 that the Valley Buffalos boys basketball team had made the championship game. The Buffalos faced off against the Panguitch Bobcats in the 1A State Basketball Championship Game. However, the Buffalos couldn't fend off a strong Bobcat team that had only lost one game all season.
We would like to congratulate the boys on an amazing season!